STAFF
Teacher - Miss. Green
Teaching Assistant - Mrs. Shaw
Teaching Assistant - Mrs. Jordan
Teaching Assistant - Mr. Richardson
Friday 26th January - Different Day
Materials Science Investigation
Today we investigated the properties and suitability of everyday materials.
We were challenged to design and make a waterproof shelter that would keep our gummy bears dry.
Spring 1
In English we have been reading the text 'George's Marvellous Medicine' by Roald Dahl.
We have identified all the wonderful noun phrases that Roald Dahl uses to describe the characters in his books. We used his ideas to invent a new relative for George and write a character description for them.
This week we have been making our very own 'Marvellous Medicine' adding "special" ingredients such as crusty bogeys, rotten teeth, sticky ear wax and hundreds and hundreds of spider legs. We had so much fun and can't wait to write our instructions next week!
Autumn 1:
Welcome back to another school year. We hope you have all had a wonderful, restful break. We're so excited for all the lovely things we have planned over the next year.
This term our topic is 'London's Burning'
In CLIC we will looking back to the 17th century to learn all about the Great Fire of London.
We will be exploring the tale of Toby and his experiences during this time.
In English we will be learning how to write a diary entry and will be writing our own diary entry from the viewpoint of Toby.
We will be focusing on place value in Maths by partitioning, ordering and comparing numbers.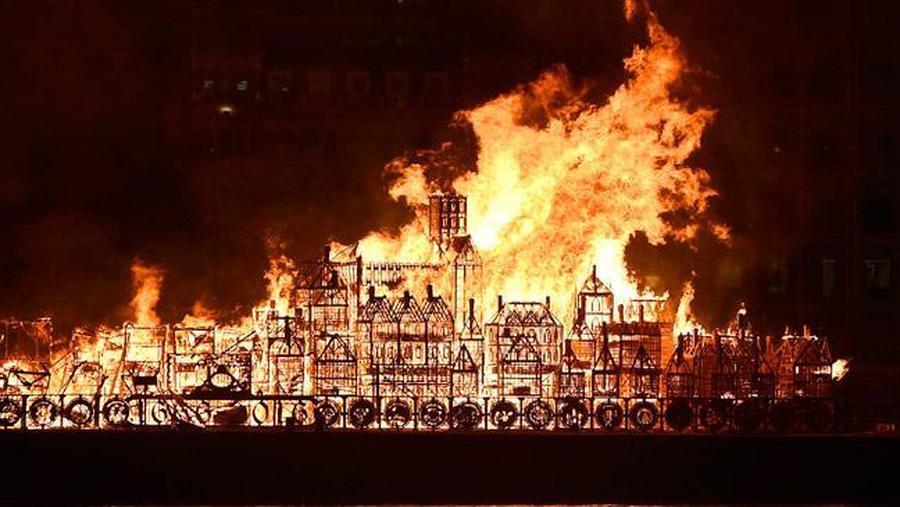 Friday 8th September 2017
Our first different day:
Today the children had their introduction to our new CLIC topic 'Great Fire of London'.
We first looked at the timeline of the events that happened and discussed how people would have reacted.
Then we worked in small groups to role play the events taking on the different roles of Thomas Farriner, Samuel Pepys and King Charles II.
After we looked at a range of artist impressions of the Great Fire and discussed the colours and techniques they had used to create the fire effect.
We then used sketching pencils and oil pastels to create our own London's burning scene.
Friday 22nd September
Our second different day!
Today we looked at the work of the artist Georgia O'Keefe who produces amazing paintings of flowers. We discussed the techniques she uses. We noticed that all her flowers are on a big scale and fill the page. She also uses bright contrasting colours. We talked about the difference between warm and cold colours. Then we decided to make our own flower paintings inspired by our chosen artist. We had so much fun!