Welcome to our EYFS website page on here you will be able to see all the fun, learning and mischief that we get up to during our school day.
Staff
Miss. Bridges - Nursery teacher
Miss. Begum - Nursery Practitioner
Mrs. Acton - EYFS manager and Reception class teacher
Miss. Maiden - Reception HLTA and keyworker
Mrs. Clarke - Reception practitioner
Mrs. Kausar- Reception Practitioner
Week 1- Setting up our Fire Station Role Play
The children chose a fire engine role play lab and mind mapped what resources were to go in there.
Welcome Back! This half term we will be learning all about People Who Help Us!
Using Positional Language Outside
We used our position cards to hide the teddies in different places outside.
Chinese New Year!
We enjoyed celebrating Chinese New Year and learning all about other cultures. We listened to and used musical instruments to create Chinese music. We made rice hats, wrote Chinese characters and cooked Chinese food.
Our role play labs were a Chinese restaurant and Chang's house.
A windy Day
Let's go and fly a kite..............
Nursery went outside to fly a kite. Lots of language was developed. Talking about speed, direction and position.
Icing Biscuits
This week we have been designing and decorating winter iced biscuits.
We loved using different ingredients to decorate the biscuits. Especially the icing pens.
Do You Want to Build a Snowman?
It's a snow day! Let's go outside to explore Winter!
Playing with ice outside on a Winter's day!
During the night the water in the tuff tray had froze. The children went outside at learning labs time and discovered the ice.
The children enjoyed breaking up the ice and talking about the changes in the ice.
Discovering Our Shadows!
On our sunny, winter walk we discovered our shadows. We enjoyed moving in different ways and watching our shadows move. We talked lots about our shadows.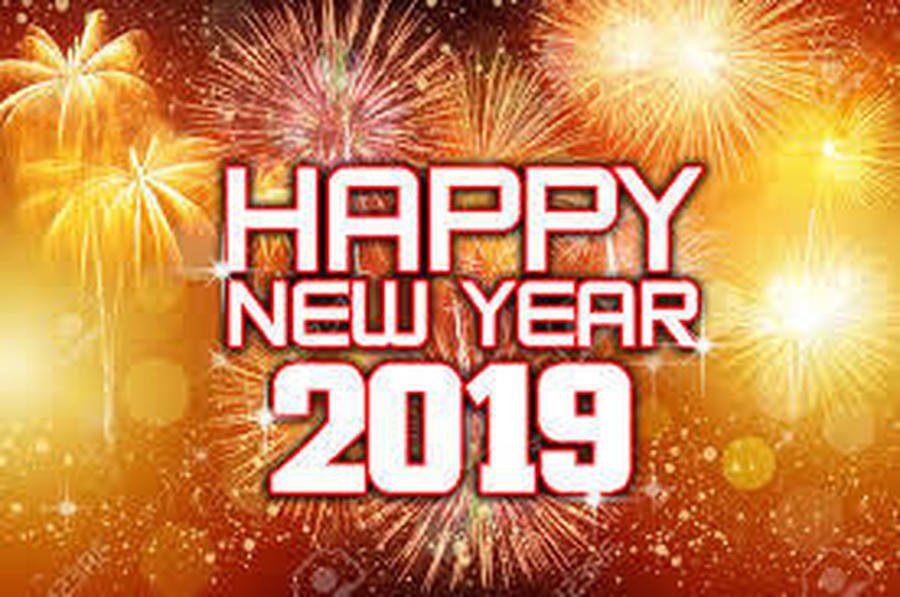 Happy New Year!
We have settled back into school and had a fantastic couple of weeks!
Take a look at our 2019 learning so far.................
Christmas at Amerton Farm
We had a lovely day at Amerton Farm, visiting Santa and the Reindeers. We played in the big play barn too.
Shopping fun with real money
We have been using money to buy items in our maths shop.
More weighing learning with a partner.
The children worked with a partner to weigh and compare different objects. Lots of mathemstical language was developed.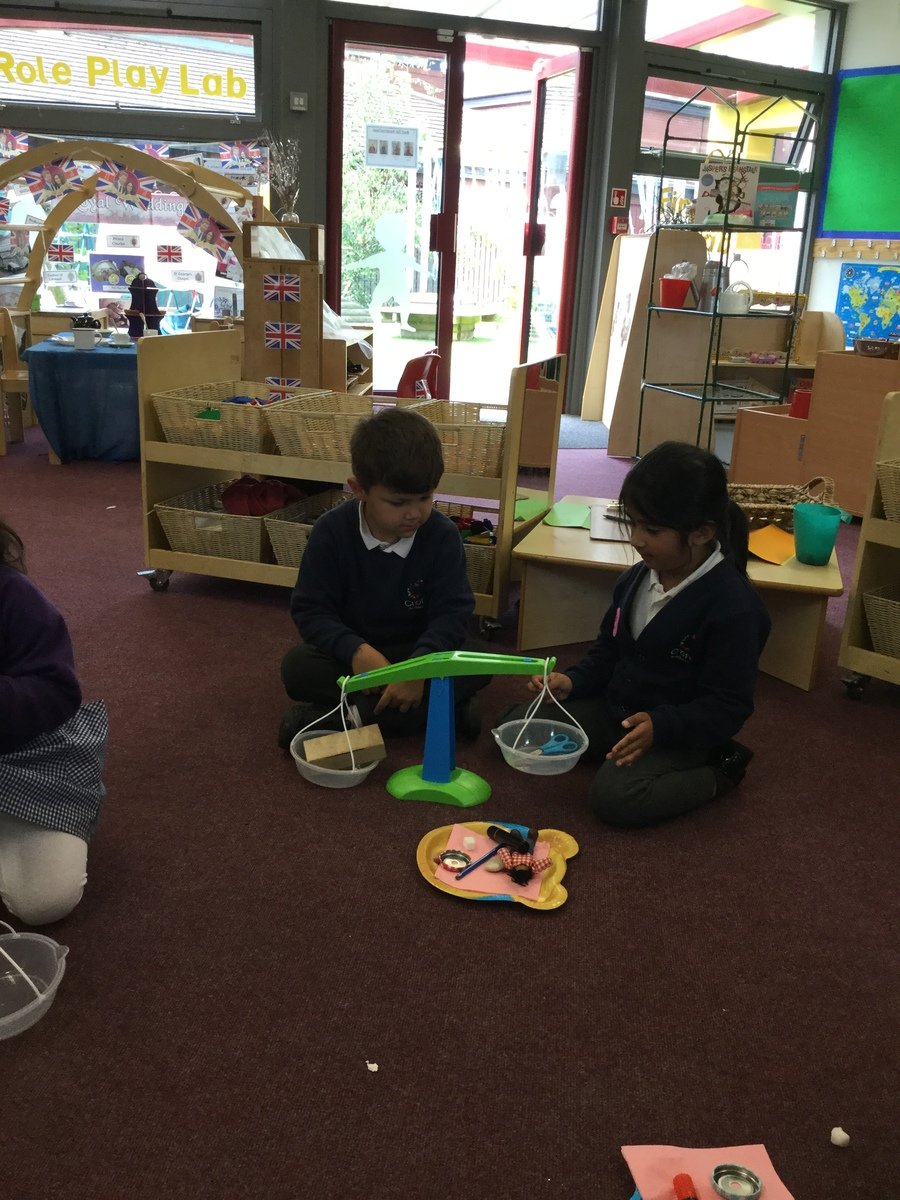 Nursery have been using their gross motor skills!
They spent a long time outside weaving pieces of ribbon through the climbing frame. All the children concentrated really hard.
This week we are learning about pet animals.
we have our own pet at school. Here is Spot the rabbit. We all take care of him.
A great start to the new half term!
Reception had fun outdoors exporing weight of heavy and light!
Outdoor Investigations!
This week the sun is shining and the children have become investigators!
Investigating how to make large bubbles and exploring how to water the garden in different ways.
Time for a Royal Wedding!
We celebrated the royal wedding by having our very own royal wedding and then a street party and disco!
Our Royal Wedding Selfies!
We made a selfie booth frame and then used the iPad to take photographs of each other.
We are having a fabulous time in EYFS, have a look at all the learning fun that has taken place.
In Nursery we are having very busy days doing wonderful things.
Nursery were exploring shapes in maths today, using drawing and language.
In story time today, Nursery read Owl Babies, they were then building homes for their baby owls to live in within the classroom.
In EYFS we are focusing on our fine motor skills. Come and see what things we have been doing.
In the snack shack we have been peeling our carrots using peelers before eating them.
In Reception we take part in Dough Disco every day, this helps our dexterity ready for writing.
Nursery were building wonderful construtions using the little wooden blocks.
We have been using tiny beads to make bracelets.
It's our first week back at school after the Christmas holidays and what a busy week it has been!
Christmas party day Croft Academy style!
We had a very special visitor in EYFS and he bought us gifts!
Nursery, Reception and Year 1 all took part in the Nativity of Whoops a Daisy Angel. All the children did an amazing job!
We all had a truly magical time at Amerton Farm visiting Father Christmas.
Size ordering
We have been learning about ordering in size order. We can do this from biggest to smallest
ICT Skills
We have really enjoyed having computers in our classroom at labs and we are getting really good at controlling the mouse, just look at our pictures of aeroplanes.
Where is Bear?
Where is bear? Can you tell an adult where bear is? Use your positional language vocabulary to do this. Is he above, next to, on top, inside, opposite, behind, in front, underneath?
Positional Language
In maths we have been learning about positional language by playing the game 'Where is Bear?'
More Mud Kitchen Fun
Errrrrrrrrrgh, we have been making spider and worm soup following a recipe with numbers and picture clues to help us.
Making Salt Dough
In the art lab we followed a recipe with numbers and picture clues to make our own salt dough.
Firework Paintings
Outside we used squeezy bottles and florescent paint to create large firework paintings. All the up and down movements that we are using helps us to develop the muscles in our arms and shoulders to become good writers.
Autumn Walk Fun
Reception had a brilliant afternoon at the park, it started with a picnic and ended with an autumn walk where leaf fights took place and leaf angels were made.
Play Dough Fun
Printing in the play dough using natural materials taken from the finding out lab.
Wow we have some talented artists in EYFS, just look at those fantastic leaves! There has also been some nice letter sound formation taken place as well.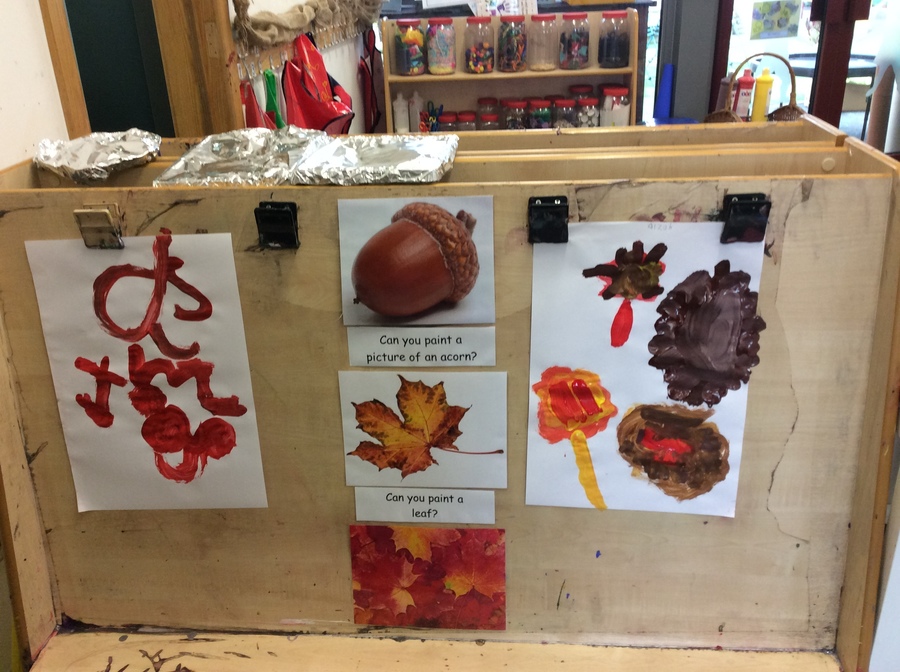 Team Work
The children worked together to build a bus to take them to the park.
Come and get your fruit and veg!!!!!!!!!!!!
Crofts fruit and vegetable stall all set up and ready for the children to go shopping.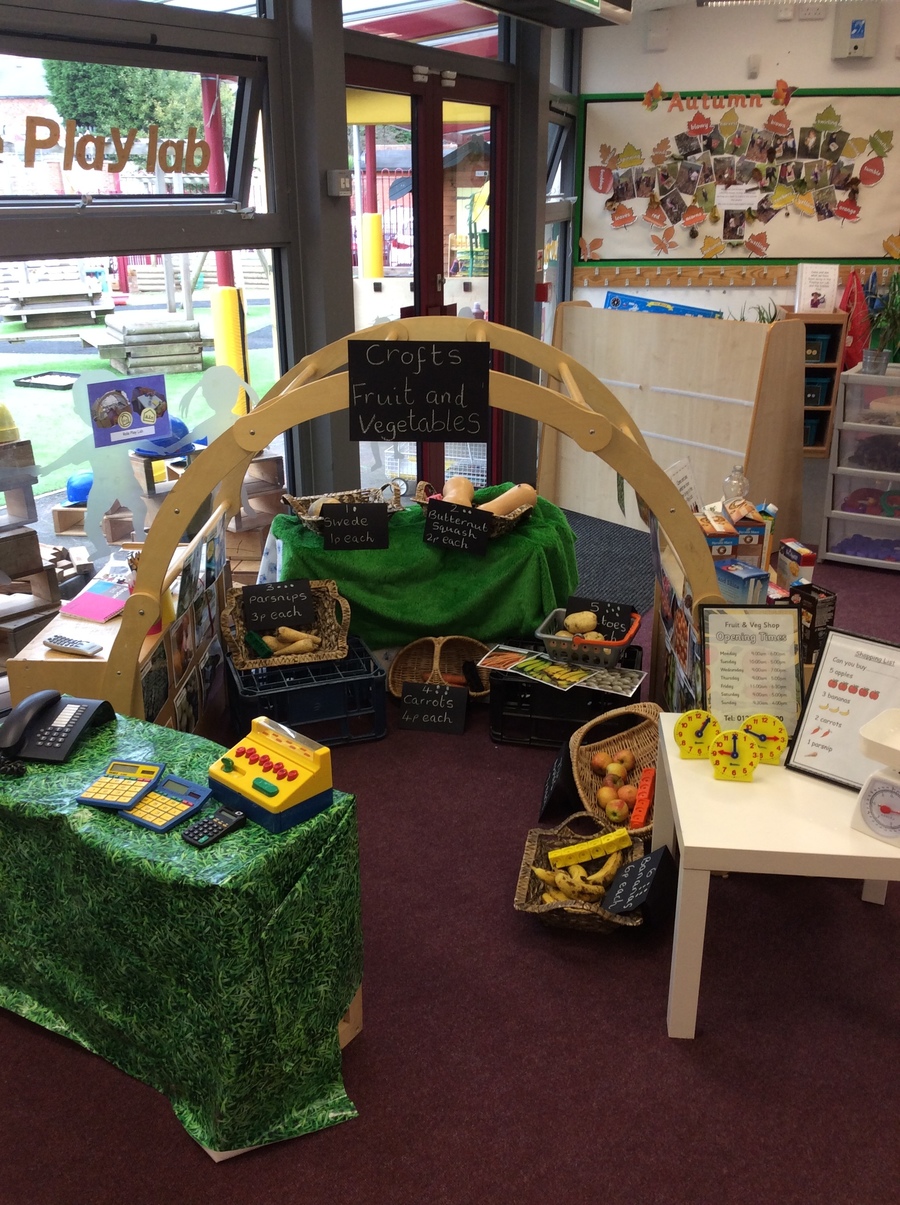 Nursery and Reception children working together following a recipe to make delicious mud pies. Oh we do love getting messy in EYFS.
It's Sticky Kids time. This is how we like to wake our bodies and brains up after we have had adult led learning ready for our next lot of learning to begin.
Look at us using the real tools to hammer and screw! This is all helping towards our physical development and hand and eye coordination which will help to make us excellent writers.
More writing, but this time we are outside using the letter sound tiles and we aren't just writing our sounds this time we are having a go at writing words!
We like to practise writing our letter sounds using paint, pens and even in sand.
Here we are in our first PE lesson in Reception where we are learning different ways to travel. Don't we look smart in our new PE kits.
During our first week we had great fun making up own lunch plates and then taking them to the canteen to help us make our lunch choices.
Owl Babies
The children in Nursery and Reception enjoyed the story of Owl Babies so much that they wrote about it in the writing lab and made nests in the art lab.
Dojo Reward Trip
What a fantastic time Reception children had going to the local cinema to watch Trolls. Lots of popcorn was eaten and lots of fun was had by all.
We're going on a bear hunt, we need to take a packed lunch.
We have been making healthy cheese salad sandwiches to take on our bear hunt. Looking for bears can make you very hungry.
Let's get measuring!
In Maths we have been measuring and ordering objects from smallest to largest and shortest to tallest.
Wellie walk fun for our "We're Going On a Bear Hunt" theme.
Bear cave role play and using blocks to create a bear hunt!
Making our own books of "We're Going On A Bear Hunt!"
Shrove Tuesday! Pancake Races!
Valentines fun making Chocolate hearts. Spreading the love!
What a fantastic turnout for our parent workshop. Thank you to all the parents who attended.
Take a look at how busy we are during our child initiated time at Learning Labs.
This week has all been about dragons, dragons and more dragons. We have dragon writing, dragon role play, dragon maths, dragon caves and dragon eggs.
Getting ready for the book fayre taking place from today until Wednesday after school.
Our final week of Chinese New Year fun!
Our dragon dance performance and Chopstick music!
The whole school got together to share what we had been learning about Chinese New Year. We watched song performances, stories being read, dragon dances and lovely art work.
Enjoying our Chinese New Year Lunch!
Happy Chinese New Year!
For the next two weeks we will be learning all about Chinese New Year. So far we have been eating our tangerines with chopsticks, drawing dragons and the computer, Mark making in shaving foam using chopsticks, dragon dancing and playing in our Chinese home role play with Ying, Yang and Chang.
More Chinese New Year fun!
Independent Sentence Writing
We have been investigating how to get objects out of ice using various tools and materials.
Number lines in the Maths Lab!
A little bit of snow doesn't stop us, in fact we have even more fun!
The Author, Steve Smallman came to visit!
We loved listening to Steve's stories and they made us all laugh. We loved the story Hippobottymus, especially seeing some of the animals we had been learning about.
We then helped choose characters for Steve to draw and we made up our own story. The story was about the happy Elephant that sprayed water on the Monkey. The Monkey was very cross and the Graiffe was very shocked.
We all really enjoyed watching Steve draw and then we went off to draw and paint our own animals.
Autumn Term
So far this term we have been learning all about ourselves and our families and we have also been learning about different celebrations such as Bonfire night and Diwali. Take a look at the photos below to see all the fun we have been having.
We haven't just been having fun in our Learning Labs. We've also been on trips to the park and on a train to Build-A-Bear in Birmingham.
Building and Creating!
The children love the blocks lab, indoors and outdoors. They use their imagination to create structures linked to their interests. Here are some of their fabulous creations!
Santas sleigh
Rama and Sita's castle
Homes for woodland animals
Pirate ships
Slides outdoors
Monty came to say hello!
Monty came to play and the children loved talking to him and writing his name.
It's starting to look a lot like Christmas!
This week we have decorated the setting and been busy making decorations, Christmas cards and writing letters to Santa.
Nursery's visit to Ash End House Childrens Farm
Nursery had a lovely time at the farm. They played on the park and the tractor. Visited the animals and then met Santa. They were all very tired on the way home and all went to sleep.
Reception's trip to West Midlands Safari Park- Santa's Safari
We had a great day at the Safari Park. The sun was shining and the animals were all out to say hello.
We were all very excited to visit Santa! He gave us the key to his workshop and we got to choose a present. Thank you Santa!
What a fantastic nativity play! The children all sang lovely and looked great in their costumes. Thank you to all the parents and grown ups that came to watch. Take a look at our photographs.
Take a look at our dress rehearsal videos!
Time for Christmas Parties!
We all had a great time at our Christmas party. We had party food, played party games and then received a present sent from Santa.